Free Bowling!
Register at
www.KIDSBOWLFREE.com
and you kids 15 years and younger can bowl 2 free games 10:30 AM - 5:00 PM daily all summer!!!!! June 1st - September 1st!!!
---
Upcoming Fundraisers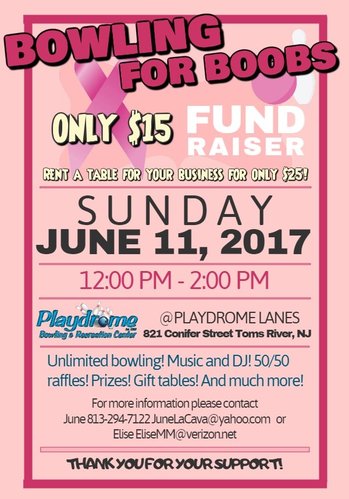 If requested by the fundraiser director, we will share your flyer on our website to gain even more awareness for your cause! If you are interested in having your fundraiser posted to our page please let us know!
---
---
Upcoming Tournaments
---
Playdrome Bowler of the Year Tournament
June 10th, 2017 6:30 PM
​
Format: Top 8 female and top 8 male bowlers will bowl 3 games with a randomized seed selection. The top 4 males and top 4 females advance. Seeds 1 and 4 bowl, seeds 2 and 3 bowl. Winners bowl for 1st and 2nd place Losers bowl for 3rd and 4th place. Total of 7 games.

​
Prize list:
1st $250
2nd $125
3rd $100
4th $75
5th $25
6th $25
7th $25
8th $25

​
Thank you for participating in our leagues!! There is no entry fee for this tournament! Good luck and good bowling!
---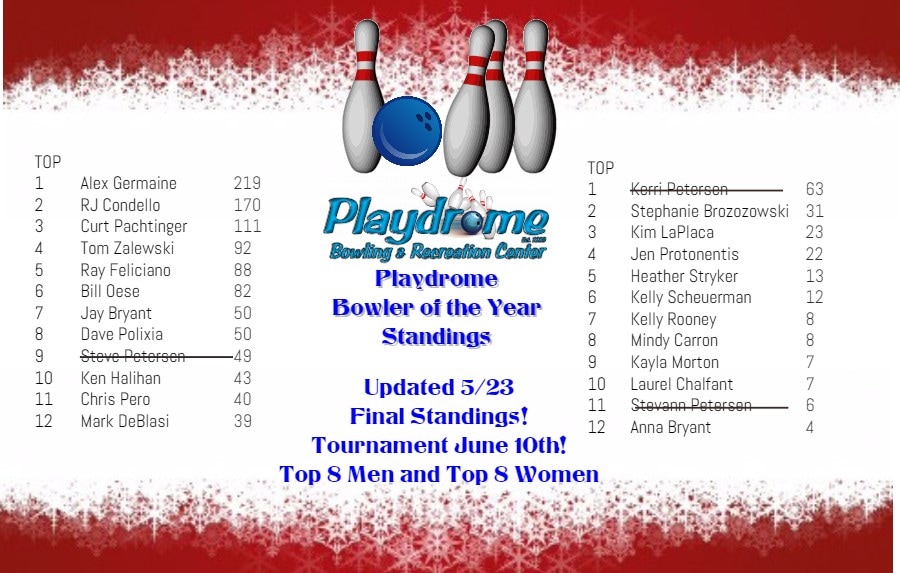 ---